"My boyfriend and I walked by this place last fall, stopped while they were doing a demonstration, and decided we had to come back for a class! We did the wine goblet class, where we each ended up making two stems for glasses (they attach the cup part and the base, so you don't have to worry about messing up the function 😅). It was so much fun! Our instructor (Daniel, I think, it's been a few weeks since we did it now) was great at teaching and guiding us through the process. We definitely want to go again in the (hopefully near) future!"
– S. Leahsman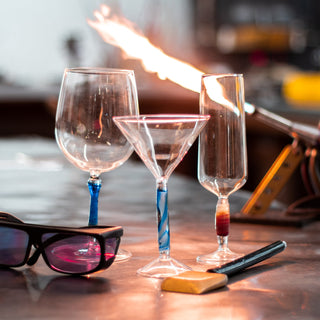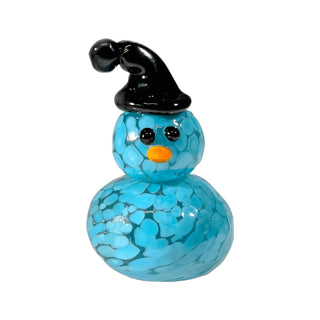 "Loved the experience for our family. Great way to spend a birthday. Our artist was fantastic, he answered all the questions and explained what was happening in a really down-to-earth way. It was fun and a great way to get a customized piece of art. We will be back."
– jacat651
"We did the pendant class today, it was a great experience! Will definitely be back for more. Thanks, Joe and Pete!"
– A. Urban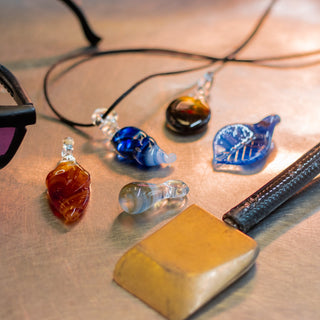 What We Offer
We are a special place. Offering classes, events, and art gallery shopping. There is something for everyone at Lake Superior Art Glass.
Classes
Learn How To Make Art Glass With Us In Our Art Gallery 7 Days a Week!
Designer Events
Want To Design Your Own Glass Art? Check out our monthly designer events.
Group Events
Plan Your Next Team Building Event, Bachelorette Party, or Family Activity with Lake Superior Art Glass.