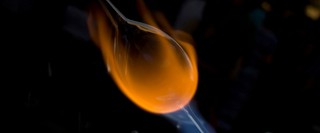 Simple planning
Corporate and Team Events
We will walk you through every step to create a memorable event.
Corporate Events at Lake Superior Art Glass: Team Building with a Twist of Glass!
Elevate Your Team Dynamics Tired of the same old board games and trust exercises? Bring your team to the enchanting world of glass artistry! At Lake Superior Art Glass in Duluth, MN, team building meets creativity, delivering an experience that not only bonds but also sparks innovation.
Classes Tailored For Teamwork:
Blown Ornaments: Craft a symbol of your team's unique spirit and aspirations.
Paperweights: Solidify your goals and values in this tangible representation.
Glass Flowers: Bloom together, celebrating the growth and potential of your team.
Wine Goblets: Toast to your successes and future endeavors.
Pendants: Personalize and wear your team's creations close to your heart.
Glass Icicles: Freeze those memorable moments in time, signifying your team's enduring spirit.
Custom Creations in Our Hot Shop:
Ever dreamt of watching an idea come to life right in front of you? Brainstorm together, then, watch in awe as our skilled glass blowers breathe life into your teams visions.
Elevate Your Experience:
Drink Tokens: Enhance your event with tokens for local breweries and distilleries. Cheers to teamwork and creativity!
Handmade Keepsakes: Take a part of the day back to the office. A symbol of unity, creativity, and the memories you've forged.
Why Choose Glass Artistry For Corporate Events? Glass blowing is more than an art; it's a dance of patience, precision, and collaboration. The perfect parallel to a thriving corporate environment! Immerse your team in an experience that challenges, teaches, and celebrates their collective strength. And our central location in Duluth's Canal Park, and next door to the Decc is near several restaurants and breweries to keep the party going.
Ready to Meld Creativity with Collaboration? Book your corporate event with Lake Superior Art Glass and set the stage for unparalleled team bonding and creative expression.
Contact our Corporate Events Coordinator to customize and book your unique team-building experience.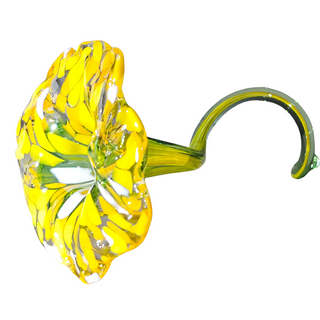 Upgrade Your Event
Can't make it in? You can still gift your team with a handmade keepsake. We can customize products for your logo colors. Or, choose one of our classic glass pieces to share with your team.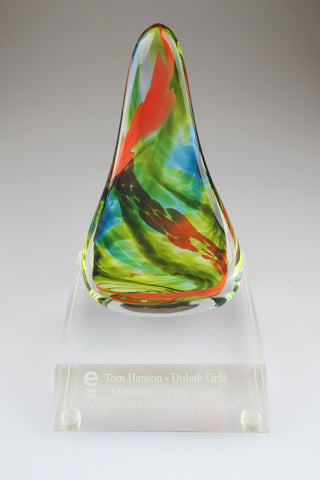 Awards
Have your awards stand out with our hand crafted awards. We ship nationally and internationally.