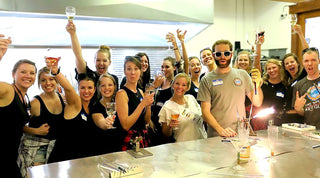 Bachelorette Parties
Enjoy a hands on experience!
Bachelorette Bash at Lake Superior Art Glass: Unleash Your Inner Artist! 🍷✨
Celebrate in Style: Craft & Cheers! Gather your favorite ladies and embark on a unique, sparkling adventure right by the shores of the majestic Lake Superior, in Duluth's Canal Park! Bachelorette parties have never been this colorful, fun, and memorable!
What's On The Menu?
🍷 Wine Goblets: Sip your favorite wine in a goblet crafted by none other than... YOU! Unwind and toast to your upcoming big day with a goblet that holds not just wine, but also cherished memories.
❄️ Glass Icicles: Crafted by you, these dazzling icicles add a touch of frozen magic to your celebration. Perfect for brides dreaming of a winter wonderland (and in Minnesota the snow is always just around the corner ❄️)!
💎 Pendants: Design a pendant that speaks to your heart. Wear it, treasure it, or gift it to your bridesmaids as a token of love and friendship.
For Everyone! With space for up to 15 lovely participants, everyone in your squad can join in on the fun simultaneously. No waiting, no fuss. Just pure, artistic joy!
Book Your Date! Spaces fill up quickly and trust us, you wouldn't want to miss out on this enchanting experience. To secure your spot and make this bachelorette party in Duluth one for the books, please contact our Group Sales Director.
Let's Get This Party Glowing! A day of laughter, creativity, and unforgettable moments awaits. Dive into the mesmerizing world of glass artistry and make memories that will shimmer for a lifetime.
Lake Superior Art Glass - Where Art, Adventure, and Memories Merge.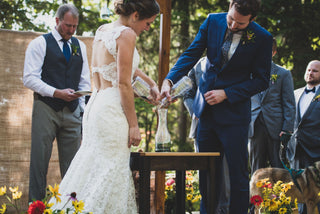 Elevate Your Ceremony
Bring a touch of glass into your wedding with our Unity Glass Offerings.