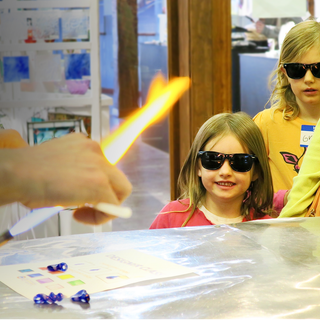 Girl Scout Pendant Classes
Enjoy a hands on experience!
Empower Your Girl Scouts: Craft Pendants Together in Our Flamework Studio!
Ignite Creativity, Forge Bonds 🌟
Embark on a journey where the flames of our flamework studio light up not just the glass but also the sparkling eyes of our young Girl Scouts in Duluth's Canal Park. Here, every twist and turn of the molten glass transforms into a story of creativity, skill, and sisterhood.
Hand-in-Hand with Expert Guidance
With our talented instructors by your side, rest assured that every scout will be guided, nurtured, and inspired. Whether it's their first dance with glass or they're revisiting a passion, there's a lesson here for everyone.
Craft More Than Just Pendants 🌈
It's not just about crafting pendants; it's about crafting memories, forging connections, and empowering our scouts with an experience that's as timeless as the pendant they'll proudly wear.
The Ultimate Troupe Experience
A unique blend of artistry, teamwork, and empowerment awaits your Girl Scout troupe. Dive into an experience that goes beyond the usual and offers both an activity and a keepsake to cherish.
Gather the troupe and let's create magic, one pendant at a time. Ready for an unforgettable crafting session? Join us in our flamework studio today!