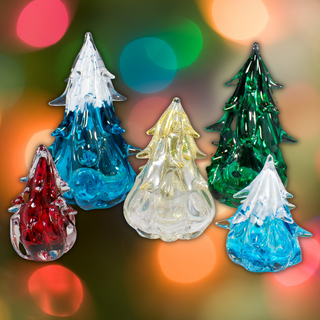 Shop
Artwork, Jewelry, and Functional Glass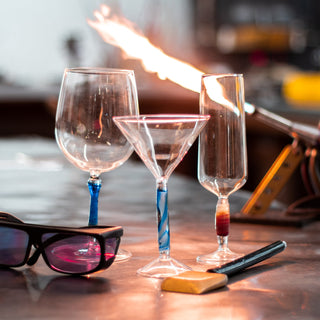 Book A Class
Sign up for your class of choice in the hot shop or flamework studios.
Premier Glass
Lake Superior Art Glass is Minnesota's premier glass studio. Offering classes, demonstrations, and handmade glass artwork from over 60 artists.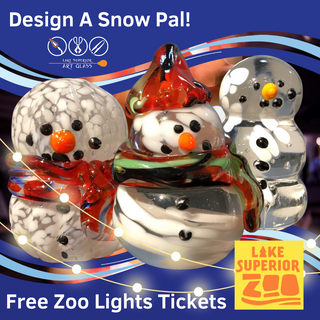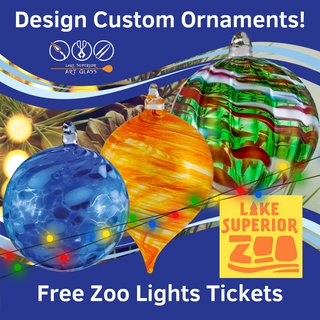 Design A Snow Pal or Ornament!
A collaboration with Duluth's Best Bread!
What Our Customers Are Saying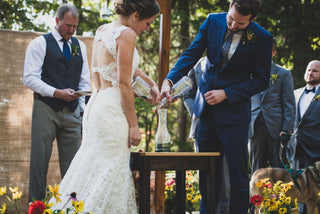 Unity Sculptures
Celebrate your love in glass.
Blog posts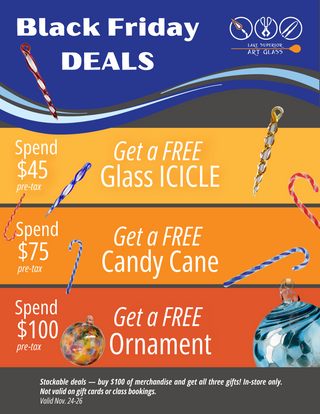 The Festive Frenzy: Lake Superior Art Glass Celebrates the Holiday Season with Exclusive Deals A Time of Sparkle and Savings: Black Friday and Beyond at Lake Superior Art Glass As...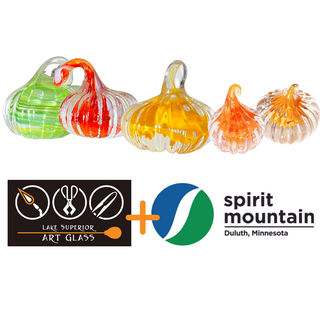 Unmissable Collaboration: Lake Superior Art Glass & Spirit Mountain  October 21st Pumpkin Hunt + Pass Pickup Event What better way to welcome the cold days than with a warm, entertaining, and...