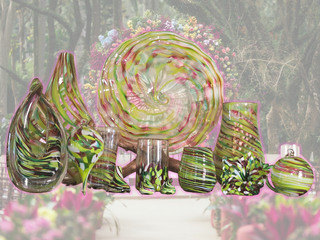 Seal Your Commitment In Glass
Unity Glass
Seal your love and immortalize your wedding day with our revolutionary Blending of the Glass Unity Ceremony – an innovative take on the classic Blending of the Sands.
In this unique ceremony, we utilize crushed glass, or 'frit,' instead of sand, which will later be transformed into a sculpture. This artistic masterpiece will testify to your eternal love, a tangible symbol of your unity you can cherish forever.
HERE'S HOW IT WORKS:
6-8 weeks before your wedding day (the earlier, the better), browse our catalog and select 1-3 frit colors representing your shared spirit.
During the Unity Ceremony, both of you will pour your chosen glass frit into a vessel, symbolizing the blending of your lives.
Post-ceremony, entrust us with your mixed frit, which will be skillfully shaped into your chosen sculpture.
Our artisan glassworkers will craft your personalized unity sculpture, ready for collection or shipment within 4-6 weeks.
SHIPPING DETAILS: Shipping costs account for two shipments:
First, we'll ship the colored glass frit to you, in time for your ceremony.
If you prefer, select IN-STORE PICK UP to collect your frit and your finished sculpture from our Canal Park location in DULUTH, MN.
After your ceremony, you must return the blended glass frit to us. Please include your Order Number or a copy of your order. (This return shipment is not covered in your initial order cost.)
Finally, your unique Unity Sculpture will be shipped back to you, marking the end of its creative journey.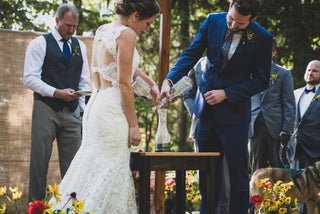 How Our Bundle Works
Go to the "Choose Your Unity Frit Options" page.
Before anything else, you must fill out the form on this page.
Add Frit to your cart.
After filling out the form, select the Frit you desire and add it to your shopping cart.
Return To the BUNDLE PAGE
Navigate to the next section.
Use the button on the right side of the page to move forward.
Choose your Unity Glass.
You can select any combination of Unity Glass you'd like.
Add your chosen Unity Glass to the cart.
Once you've made your selection, add the Unity Glass bundle to your shopping cart.
Go to the homepage.
After adding your items, navigate back to the website's main page.
Open your cart.
Access your shopping cart from the homepage.
Select quantities.
At this point, you can choose the quantities of the Unity Glass you've previously added.
Proceed to checkout.
Once you've finalized your choices and quantities, you can move forward with the purchase.
Remember, it's essential to start with the "Choose Your Unity Frit Options" page to ensure your order is processed correctly. If you would like assistance please reach out to our gallery using our contact form or calling us.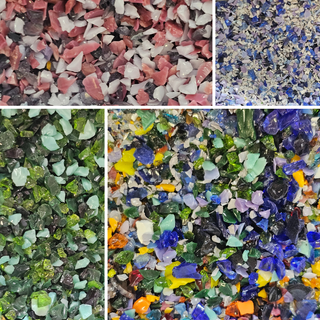 Choose Your Frit
Once you have chosen your frit return to this page to choose your bundle.
Unity Bundle First Choose Your Frit
Blog posts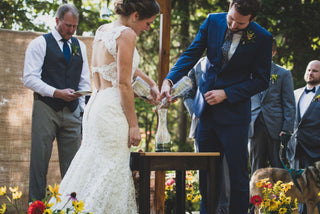 Weddings are magical – a grand celebration where two souls unite, promising to walk hand in hand through life's myriad journeys. It's a day of joy, tears, laughter, and countless...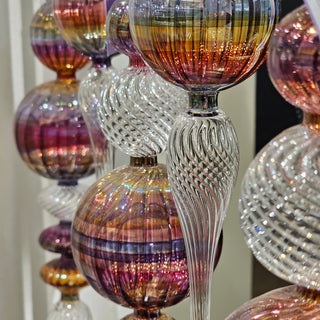 Hey there! In today's fast-paced world, finding moments of tranquility and calm can be challenging. We're often under pressure, racing against deadlines, and looking for life hacks to save time....